Our teaching team
A team of experienced and passionate native speaking teachers is at your service to help you achieve your goals. Our proven verbal learning method, "Forcing 2.0", will help you progress in record time in a pleasant environment.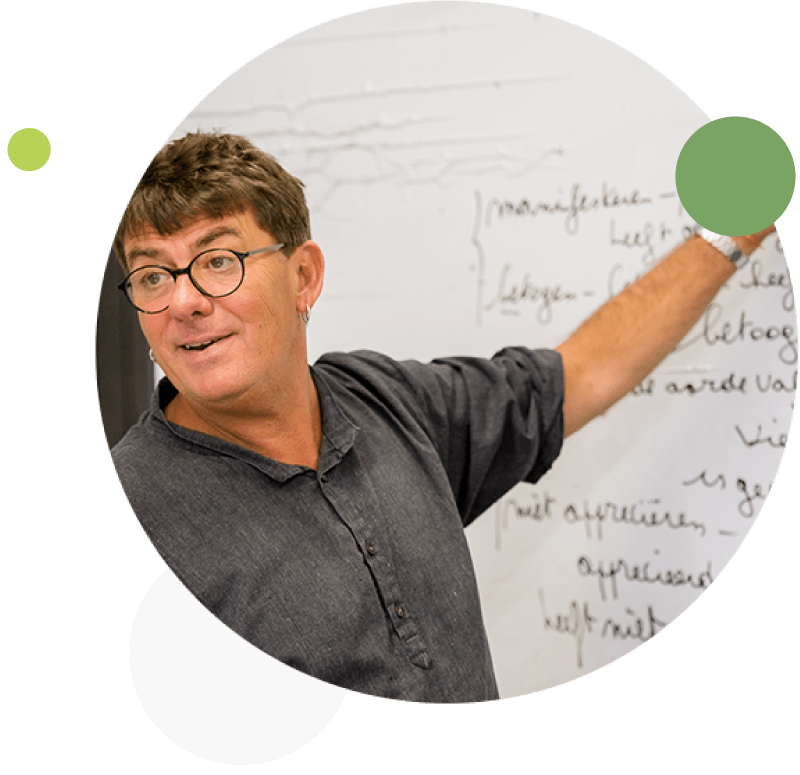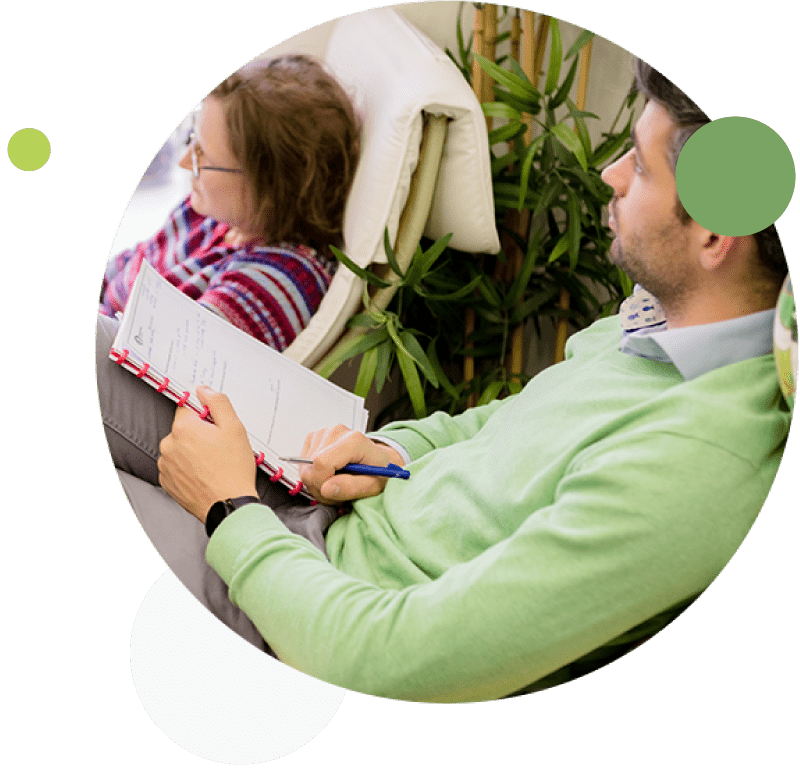 Mastery of the language combined with high quality teaching is the key to your success
To meet your language needs, whether professional or private, the Nederlandse Academie offers a wide range of courses adapted to your objectives and availability.
Our reputation and flexibility in the area of individual and group language learning, face-to-face and distance learning, daytime and evening courses, will undoubtedly lead you to success.
Our highly effective "Forcing 2.0" learning method was originally developed to quickly learn Dutch. Our method allows you to be the driving force behind your progress in an interactive way, with the support of our fantastic teachers. The Forcing will push you to your limits and will quickly allow you to juggle the structures in a fluid and natural way. All of our courses are taught in a pleasant learning environment and are structured in the same way, with the main priority being the spoken word.
Talking, a little, a lot, passionately
Our teaching is based on a communicative approach. The Nederlandse Academie offers you a privileged environment to encourage you to express yourself in the language you are learning. We do everything possible to ensure that your success is our success. All activities take place in Dutch at our premises, with our team of friendly teachers and our motivated participants.
Our Nedaca@Home digital space offers you the comfortable opportunity to follow your course via distance learning in an equally efficient way, and also provides you with 24/7 access to our learning resources. This way, you can practice and make exercises on a regular basis in order to consolidate your new skills and prepare for your next course in the best possible conditions.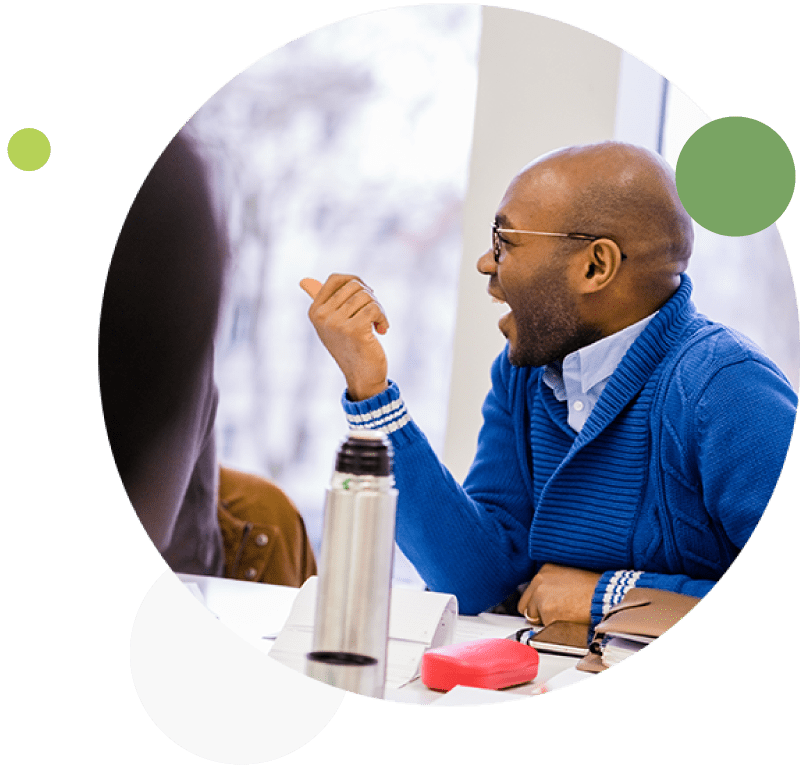 A unique learning methodology with a special focus on improving your oral skills. The effectiveness of this learning method, which is based on a highly interactive pedagogy, and its concrete results, have been recognised in Belgium for many years. This teaching method, developed over the years at our school and based on the concept of language immersion, is called "forcing". As the name suggests, we demand total involvement from the students during these intensive Dutch courses, which can last for one, two or more weeks.
Becoming an actor in your own learning
he course is given in a pleasant environment, giving priority to the interaction between teachers and students. The latter, through their involvement and respect for our methodology, become actors in their learning. This is true both inside and outside of our school.
In order to maximise your chances of becoming bilingual, you will be asked to play the game and to exclusively speak in Dutch in our school. You will also be required to be involved in your training after the course day. Various exercises and preparations, many of which are available online via our "Nedaca@Home" platform, will have to be done at home. This is necessary to review your acquired knowledge and to prepare for the next day's course sessions.
However, do not panic. In order to guide you in your language learning process and to offer you the best possible support, all of our teachers are native speakers and carefully selected academics who will help you on your way.
In addition to personal coaching, we aim to offer a maximum of interactivity during our sessions, where students are motivated to express themselves and communicate in small groups as much as possible. Gradually, each participant will be able to express himself/herself with greater ease in order to have various conversations. The content of the courses, as well as the topics of discussion, are continually evolving according to the progress of each participant and the requests of the students themselves.
Interactivity is the foundation of our teaching approach: everything is done to help you express yourself and communicate with the greatest possible ease. You will develop your communication skills in the other language in record time and will be able to discuss and argue more easily during exchanges with other learners.