Tailor-made courses according to your availability
Speaking is the first thing you need to do to progress in the language you want to master. That's why we give priority to speaking from the very beginning of our courses. Try it, you'll see!
Tailor-made coaching
A framework perfectly adapted to your motivations. We are always looking for the right pace for you during a course.
Language immersion
We focus our offer on the needs of our students. Our Dutch language school in Brussels offers you individual or group courses, at our premises, in your company or via video conference.
Extraordinary experience
Courses tailored to your needs and pace! Taking a course at the Nederlandse Academie is the way to bilingualism!
OUR MISSION
Immediate progress
At the Nederlandse Academie, we focus on the immediate progress of our students. With our efficient and motivated teachers who will adapt to you. A carefully structured course programme and a highly effective tailor-made course. Intensive Dutch courses, adapted to your schedule and your needs, with special attention to the spoken word.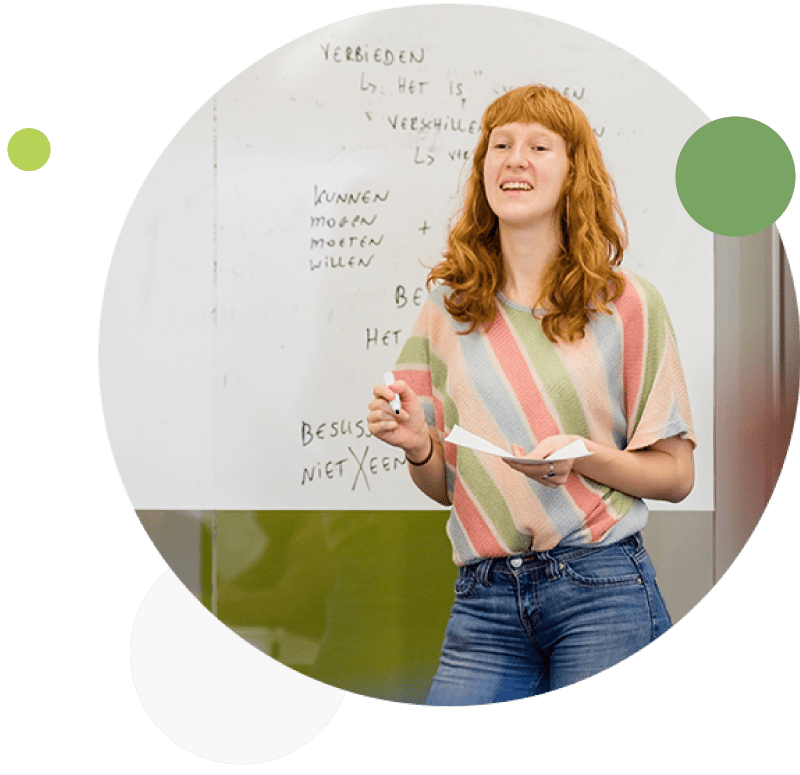 Témoignages
Des clients ravis
Gerald
46 years old
The fact that the Nederlandse Academie specialises in Dutch language courses was a fundamental advantage in the learning process, since everything is done to really be immersed in Dutch.
Virginie
38 years old
The small groups and the Forcing method make the courses very effective and structured. It pushes us to go beyond what we have learned. I have never experienced such a method. It was perfect.
Yassine
43 years old
I am an executive in a French company and our many Dutch-speaking customers have pushed me to learn Dutch. I was a real beginner and after a 4-month evening course, I am now able to get by in conversations with my customers. I still can't believe it.
Yasmine
25 years old
In addition to offering super dynamic and interactive courses, the Nederlandse Academie offers an impressive infrastructure for breaks, lunches and entertainment. All this in a very pleasant atmosphere. Thank you very much!