Personalized pedagogical follow-up
More than 90% of satisfied clients
Over 35 years of experience
Over 50,000 learners trained
24-hour remote access to courses
Mastering Dutch is a valuable asset in Belgium. Anyone working in our country, and more particularly in the Brussels-Capital Region and its suburbs, acknowledges that fluency in a second language is essential to ensure optimal development and harmonious integration into their professional or sometimes even private environment. Pupils and students living in Brussels are also aware of the crucial importance of Dutch in their school an in their academic and professional careers.
Many have already experienced the difficulty of learning this complex Germanic language, where aspects such as grammar and pronunciation discourage many learners quite quickly. Learning Dutch effectively requires a sound methodology, maximum supervision and a solid programme. With more than 35 years of experience in this field, the Nederlandse Academie has already helped thousands of students to become fluent in Dutch by the end of their course. We also offer courses in languages other than Dutch, so please check our offers on request or contact our team for more information.
Online level test
Do you want to take the plunge but don't know where to start? With our online placement test, you can evaluate your level of Dutch by quickly answering a few questions. Based on your results, we will be able to offer you the most suitable Dutch course programme tailored to your needs.
Test your level
"Learning Dutch has never been so easy
Tailor-made course offer
After having carried out your level assessment, our team will be able to direct you towards a tailor-made course offer to enable you to reach your objectives as quickly as possible. Whether it's a group session or a one-to-one course with a private teacher, our courses are open to everyone, regardless of your Dutch language skills.
Flexibility
The quality of our courses is also reflected in the flexibility and support offered to our participants. You will be free to set and modify the course programme according to your schedule and to change the topics or themes of the course according to your needs. Our dynamic and experienced teaching staff will also be able to change the intensity and subject matter of the courses according to your progress.
Available online at a distance
In addition to the possibility of following all our online courses via virtual classrooms, the Nederlandse Academie will also give you access to a fully digitalized course application, called Nedaca@home. You will also be able to follow your courses at any time via distance learning, and your performance and progress will be regularly evaluated online in your personal digital area. You will also be able to continue practising outside the classroom via our 100% virtual exercise platform. A syllabus adapted to your level will also be provided.
Discover our most immersive approach: the accelerated courses
We offer a unique approach to learning Dutch in Belgium, based on total immersion, where our "Forcing" method is intensively applied. During 1 to 2 full weeks of lessons, for example, from Monday to Friday, you will have the opportunity to learn Dutch at record speed thanks to an ultra-intensive course programme and supervision.
Our motivated teachers focus on the involvement and interactivity of the students, including the development of the verbal method used in the lessons, in order to make language learning as fast and efficient as possible.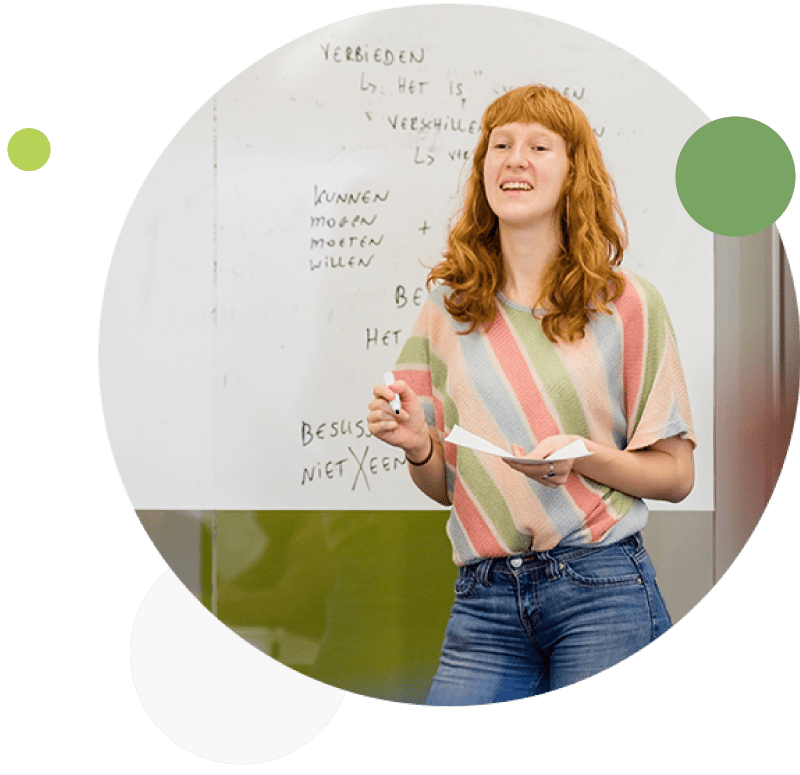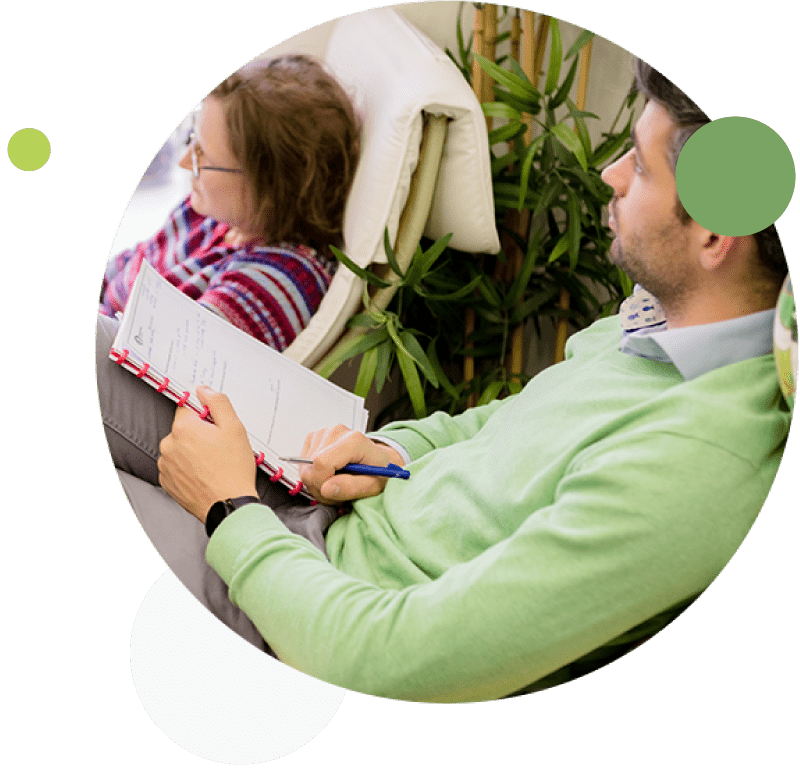 This unique verbal approach is also offered during all of our courses.
Many of the courses at our school also give you access to our workshops. These allow every student to continue to improve and practise their verbal skills in an enjoyable atmosphere through various group activities, which are supervised by a specially trained Nederlandse Academie facilitator during each session.
In order to offer optimal support to all our students, our group courses and workshops are limited to very small groups.
Tailor-made courses according to your availability
Would you like to learn Dutch, but your busy life does not allow you to attend regular daytime classes?
The Nederlandse Academie has thought of you with its offer of group courses taking place in the evening or during weekends. Of course, you can also opt for our one-to-one courses, which allow you to create your own individual programme and to schedule it according to the hours that suit you best.
This formula allows you to build a unique training programme according to your specific needs and objectives.
And for even more flexibility, our school also offers all of these courses as distance learning classes via your webcam!
Our courses for children and teenagers
For many years, we have also been offering courses during school holidays and courses entirely dedicated to children and teenagers. Offer your child an unforgettable experience: a dynamic learning programme full of educational and fun activities in Dutch.
Your youngsters will have the chance to learn or improve another language, have fun, make new friends and discover a new culture. This great experience will build their confidence and be a great opportunity for their future.
For companies
Are you a company and would you like to organise language courses (Dutch, but also English or French) for your staff and/or employees? We offer a number of tailor-made language course solutions based on the professional needs your team may have. For more information, please visit our dedicated landing page for companies. And if you still can't find the right course for your needs, don't hesitate to contact us. We will be happy to help you make the right choice.